Congenital Amusia is not a simple album. It is the sound and visual interpretation of the border between dream and reality. A travel, broken down into 4 distinct episodes.
THE BRAIN: PART I (original in french)
Maître du vaste théâtre de nos pensées, manipulateur de nos idées, persécuteur de nos suggestions. Fascinant organe que le cerveau.
Enfer, Paradis, Réalité, Artificialité. Une ardente spirale sémantique que cet attribut sournois s'amuse à imager au gré de ses frivolités inconstantes, nous entraînant dans une introspection
rendant l'infini palpable.  Les sons s'assourdissent dans le chaos de nos songes nocturnes. Nos questions s'entrechoquent. Les réponses restent silencieuses.
Et lorsque les stigmates de la mémoire s'opposent à l'abstraction induite par le temps, nos souvenirs se troublent, nos émotions se soulèvent en choeur rendant nos pensées
presque inaudibles. Une explosion de couleurs. Du rouge au noir. Au silence. Au vide.
Vocals: JULA BELL
THE BRAIN: PART 2 (original in french)
Au moment où l'infime frontière séparant nos rêves de la réalité se brise, la volupté du néant se mêle au besoin immodéré d'exister. L'insécurité du subconscient commence à poindre, balayant d'un souffle
l'inconfort du réel. Les dimensions se rencontrent et s'effondrent, nos angoisses se fondent, invoquant nos craintes enfouies et nos plus entêtantes obsessions.
C'est dans cette pénombre onirique que l'esprit s'émancipe. Affranchissement d'un rationalisme exigu. 
Réveille toi.
Vocals: JULA BELL
BONUS TRACK: Little Demon's Lullaby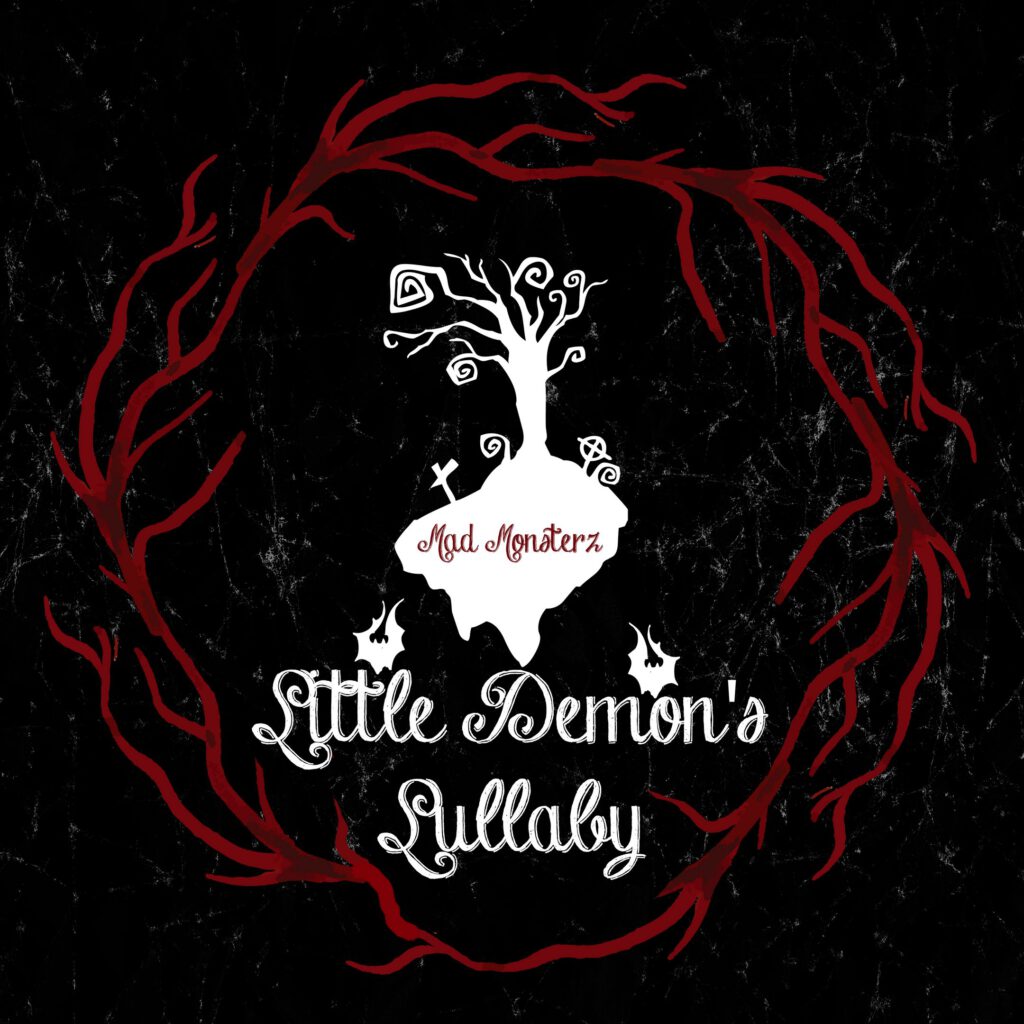 Lyrics + guitar: Nhell Monsterz